The Mazu iPad app from SkyMate gives boat navigators easy access to powerful communication and navigation functionality. Mazu connects seamlessly with SkyMate mSeries system to provide reliable satellite access from anywhere in the world.
Create identity, iconography, user experience and interfaces for mazu iOS app. 
​​​​​​​​​​​​​​


The challenge was not only to create a iOS/Android product from zero but also to discover how I could provide a brilliant user experience with a lot of features and a specific audience (boat navigators).
I had to consider in the UX design process, that the app could be used prior to the trip (planification) or in real-time navigation (different weather conditions). UI design was also a complex task since there was a lot of features to push on the first app version. I proposed a system composed mainly of the current map. A complete set of icons were created to sustain the complex navigation system.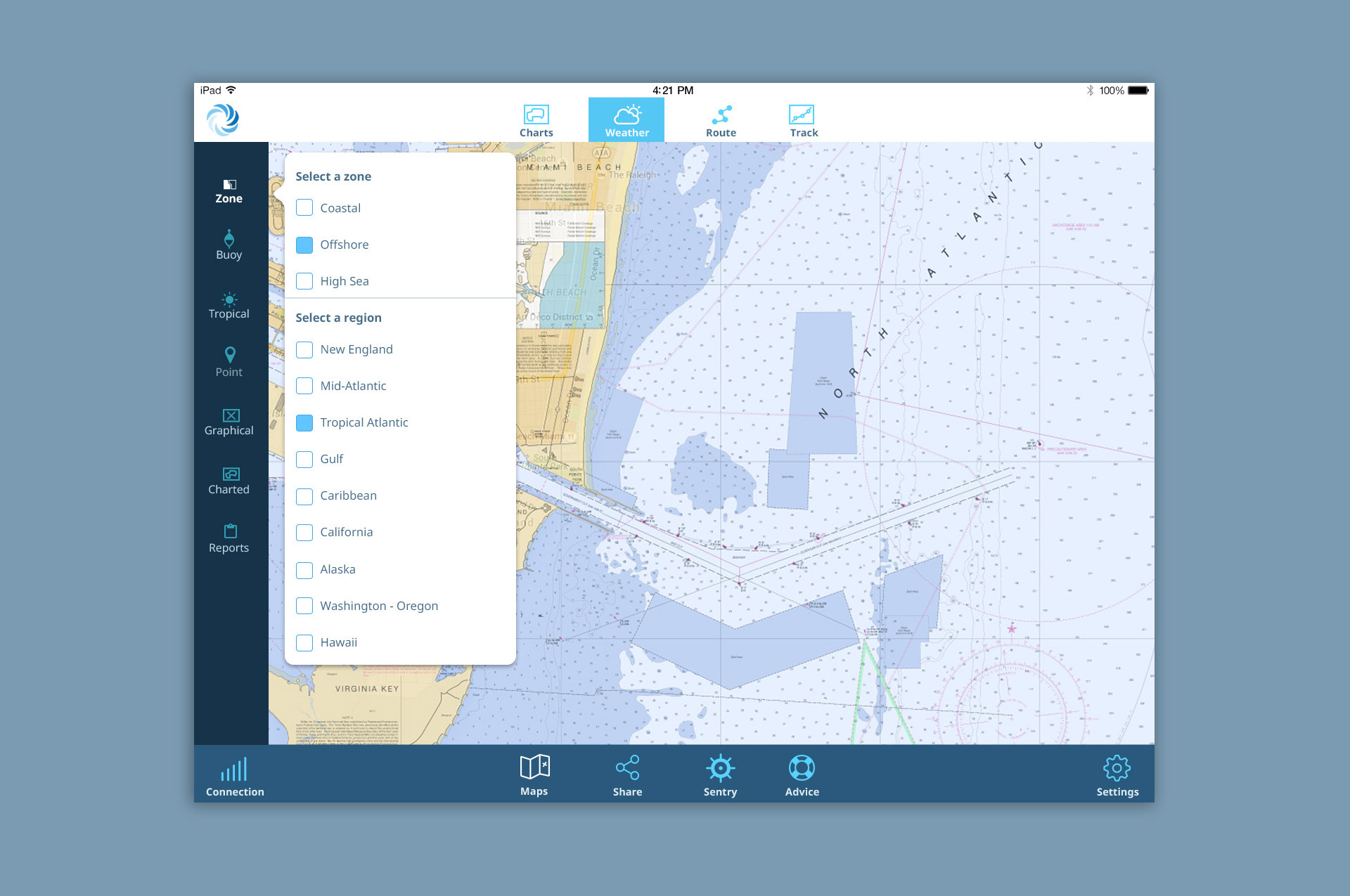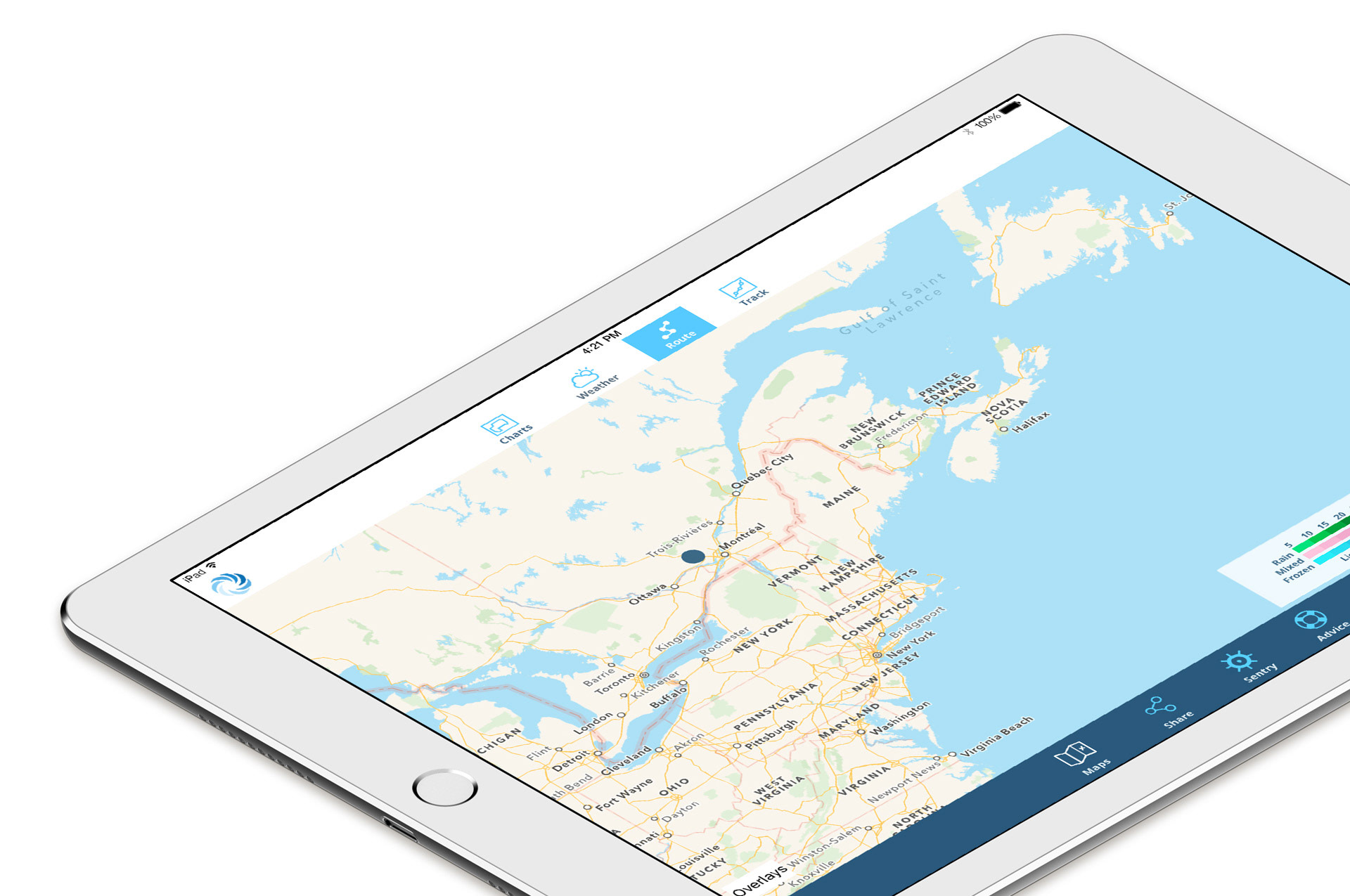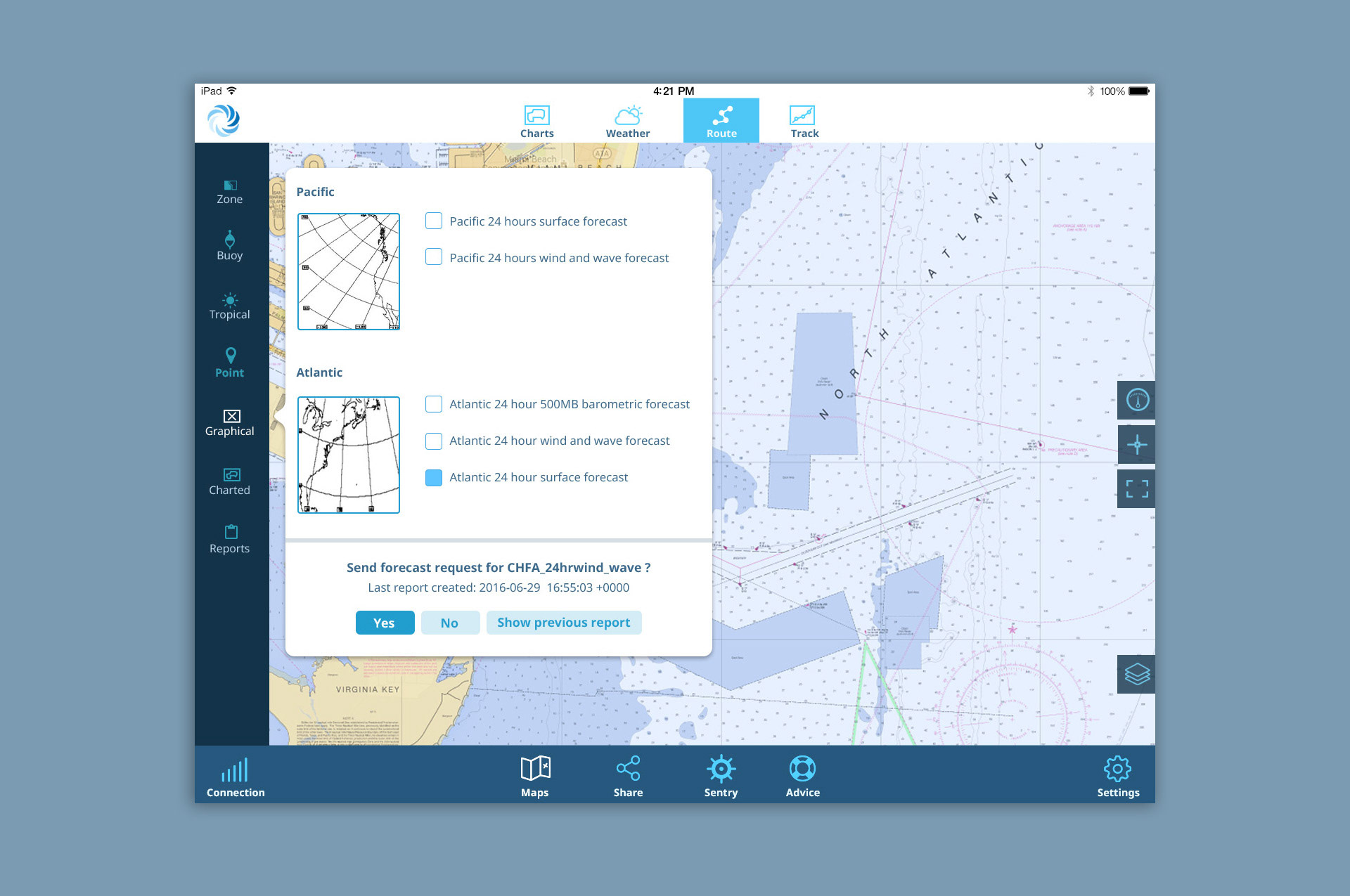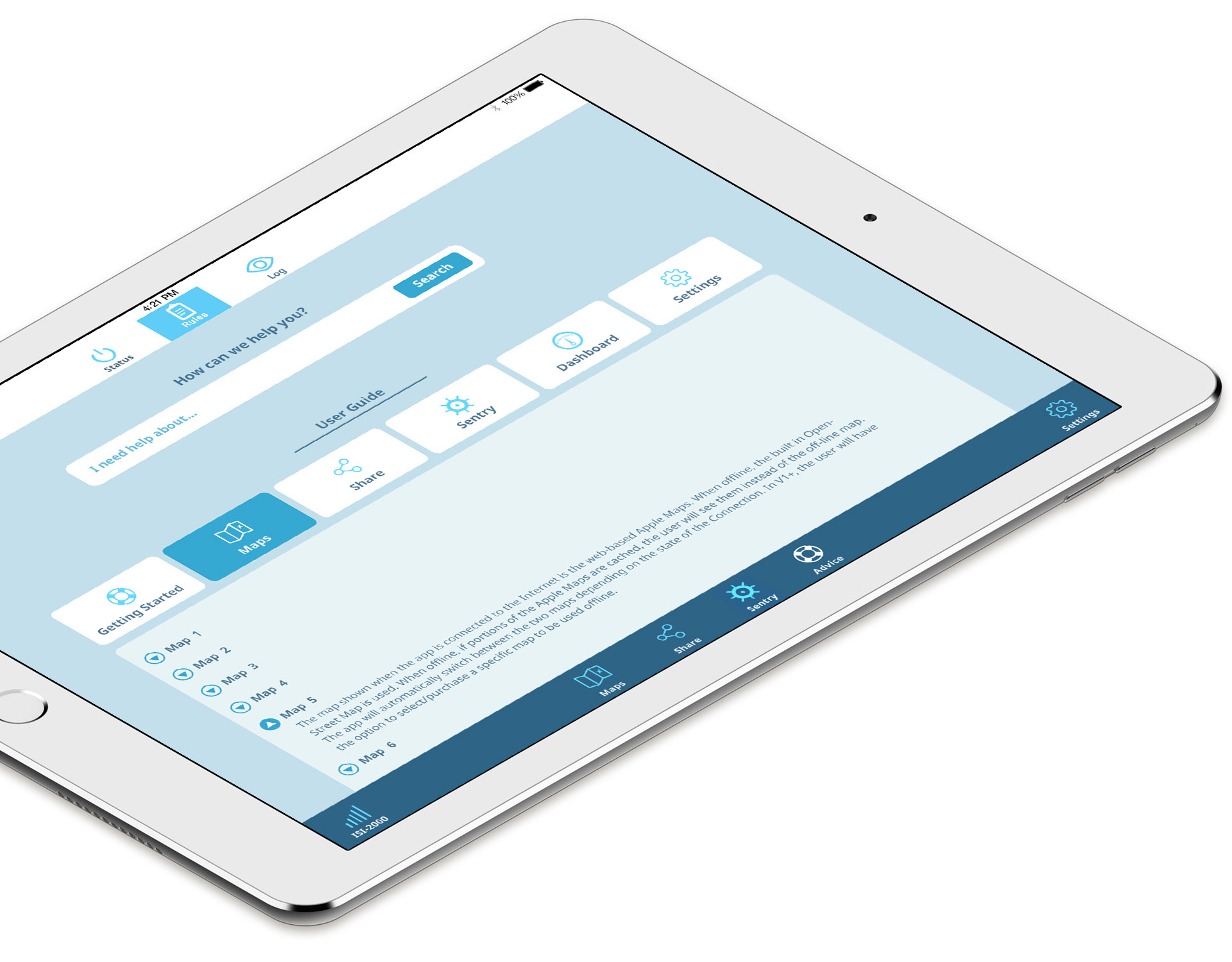 ​​​​​​​
Art Direction : Marjolaine Allie
UX/UI Designer : Marjolaine Allie
In-House UX Designer : Pam Nicholls
Developer : Wei Lu
Client : SkyMate
​​​​​​​