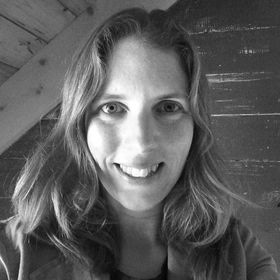 I have always had a passion for graphic design and illustration - since my first collections related to graphic art (stamps, posters, advertising) to my interest for the pixelated visuals of my favorite games on Commodore Vic-20, C-64 and ColecoVision.
I studied graphic design and then began my creative career in 1997, working for graphic design agencies. In 1999, a friend invited me to accompany her to her interview at Ubisoft, a well-known company that had just arrived in Montreal and was recruiting intensively. I showed up that day and left the building a few hours later with an exciting job in my pocket! At Ubisoft, I began creating user experiences and interfaces for various video games projects, which bring me back to my early childhood passion. After 8 years at Ubisoft, I went to Electronic Arts for a few years, working on mobile game projects.
In March 2014, I founded my own agency, Alligator Design Lab. I specialize in UX UI - user experience and user interface. I design, develop and improve digital products, working with clients from various industries. I'm passionate about translating complex ideas and resolving design problems, as well as taking care of the visual aspect of each project, in terms of art direction and interface design.
I'm currently based in Morin-Heights, a few minutes from the mythic Le Studio recording site, ski mountains, forest and lakes. I enjoy living in country side with my husband, 3 kids, dogs and cats. I live nearby Montreal so I easily catch a glimpse of the urban lifestyle when I miss it.
If you're interested in a collaborative project or have a freelance opportunity, you can get in touch with me at

marjolaine.allie@gmail.com

. For more information about my work experience, please check my

LinkedIn profile

.